Twitch continues to dominate live streaming across the US. However, we at GosuNow have observed that the world doesn't ONLY revolve around the US. Even more specifically, streaming is 24/7 and has strong content creators and influencers across the globe (EMEA, APAC, etc).
To provide our users with content outside of our local region, GosuNow looked to sponsor a talented streamer "across the pond". As a result, we want to introduce you to our next GosuNow streamer… MellowVerse!
MellowVerse is a Twitch Streamer from the UK known for his captivating Warzone and other types of FPS gameplay. As soon as you listen in to Mellow's stream, you realize you're listening to something special. It isn't just Mellow's gameplay that keeps you zoned in, but it is also his genuine persona and rockin' music. He has a hypnotic element to his approach and provides an instantly calming vibe. Mellow is not afraid to joke around with you and constantly opens up his arms to join you on the journey into the unknown.
GosuNow co-owner, Scott, met MellowVerse to ask him what it is like to build a brand as a Twitch streamer.
Scott: What is your Twitch name and why did you choose it?
MellowVerse: My twitch name is MellowVerse. I chose this name during a brainstorming session with my nephew to determine a name better than my previous name (MellowHype). To give credit, he was a heavy help in the birth of this name.
Scott: When did you start streaming? What was your motivation for streaming when starting out, and how have your ambitions changed since?
MellowVerse: I started streaming at the end of 2019 on a platform called "Mixer" which shut down in 2020. My motivation for streaming was based on building a space that created more than just followers but leaders, and that is still my same ambition today. 
Scott: What are your favorite games/events to stream?
MellowVerse: My fave games to stream would be FPS or Fighting games.
Scott: What is your earliest memory of gaming?
MellowVerse: my earliest memory of gaming would be two moments actually... 1) is playing on my sister's Atari, and 2) is playing Golden Axe in my local kebab shop.
Scott: What console do you play on and what equipment do you use?
MellowVerse: I play on PC and I use an Elgato microphone, Razor keyboard & mouse, and Turtle Beach headset.
Scott: Who do you love watching on Twitch right now?
MellowVerse: Right now I love watching JamCap, StayGhosting, and Kxngviii.
Scott: What is your favorite memory or achievement on Twitch so far?
MellowVerse: My greatest achievement on stream was completing Alien Isolation on nightmare mode during my 1st playthrough. This memory was from my birthday stream this year!
Scott: What is the most difficult thing about streaming?
MellowVerse: One of the most difficult things for me is sustaining a high energy throughout my time streaming. I love to watch high-energy, interactive streams and I expect to deliver the same to my followers. However, I realize we are only human and understand there will be days where I cannot deliver 110%. This can make streaming difficult at times, but I love the challenge.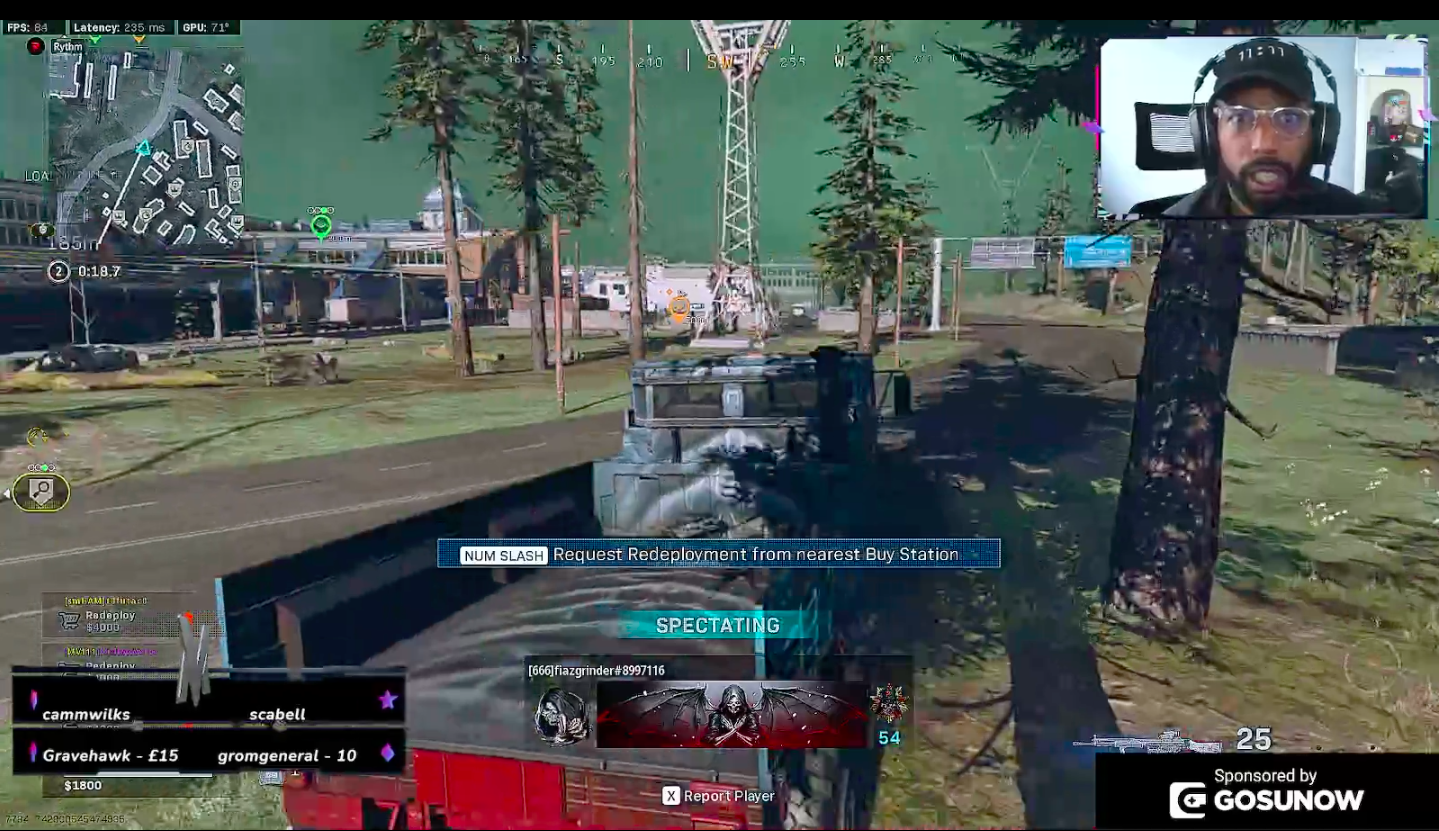 Scott: What advice would you give others who want to start streaming?
MellowVerse: My best advice would be to "just do it". Make your set-up, brand, and approach completely work for you. This will make sure you can truly get the most out of it and ensure it is genuine.
Scott: Is there anything else you want the world to know about you?
MellowVerse: My channel and my streaming is only the first step for me to deliver value and services that are bigger than myself. All I ask is that you join me on this journey and trust that we will do things bigger than ourselves.