Creating and hosting a tournament can quickly become a nightmare and can take hours or days to get the full competition up and running.
Hopefully, this article will help you create your first tournament on the GosuNow Organizer app.
Why host your tournament with us?
Esports has been growing rapidly over the last few years, and nowadays you can find plenty of websites that give you the ability to create tournaments. However, many of those websites are clunky and convoluted. Enter GosuNow, an esports app that simplifies that art of tournament hosting, making it easier than ever. In this article, we will walk you through what it takes to host a tournament on the GosuNow Organizer App (hint, not much).
Hosting your tournaments with GosuNow will give you access to 10k+ gamers who are looking for tournaments to join and organizations to follow. With the mobile application format, you aren't stuck at home for hours waiting for the tournament to finish because you can manage the full competition on the go right from the palm of your hand.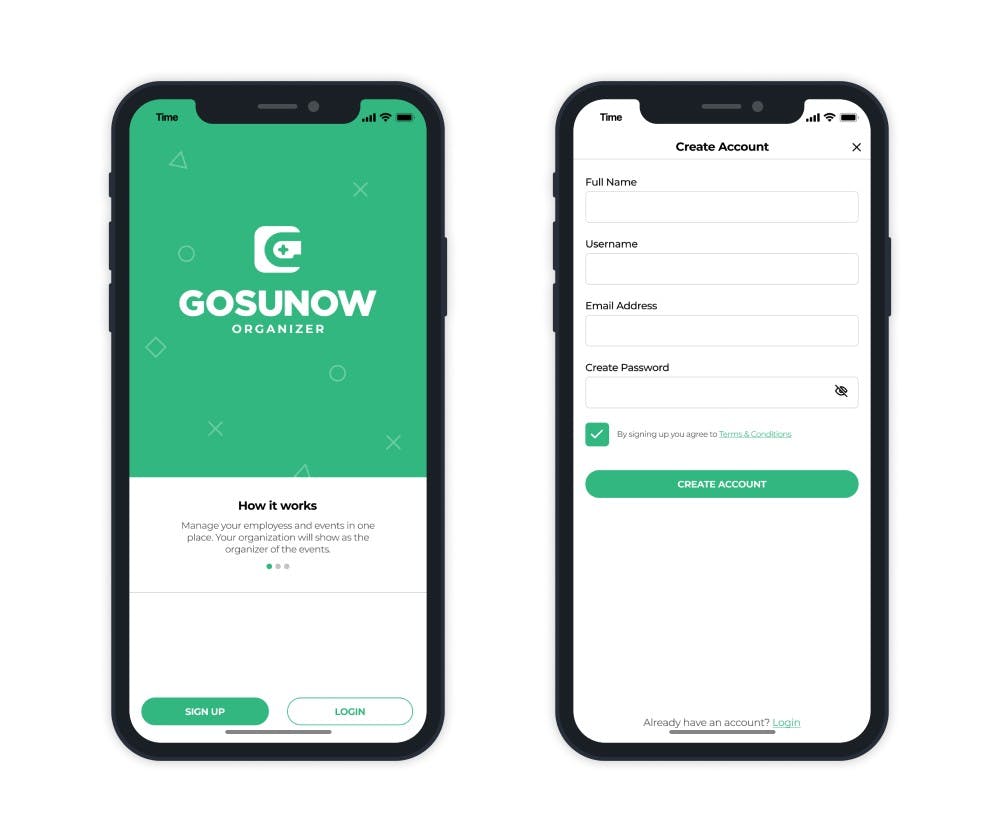 Benefits of hosting with GosuNow :
Access to 10k+ Gamers
Mobile application allows for managing tournaments on the go
Chat feature that allows you to talk to your participants
Opportunity for free tournaments promotion through GosuNow marketing campaigns
So, let's start creating your tournament
1. First, download the GosuNow Organizer app (found in the AppStore or on Google Play) and create an account. You will then need to send an email to marketing@gosunow,.com and we will set up a time to meet to discuss a partnership.
2. Link or set-up your Stripe account so you can sell tickets.
Note: Why do I need a Stripe account? Stripe is how we pay you for the tickets you sell for your tournament on the platform. Stripe is very safe and secure, and big companies like Reddit, Lyft, MasterCard, and much more use Stripe.
Learn more about Stripe here
3. Tap on 'Create Event' and select if the tournament will be an online event. (Note: You can also promote in-person tournaments on this app, so selecting whether the tournament is online or offline is important.)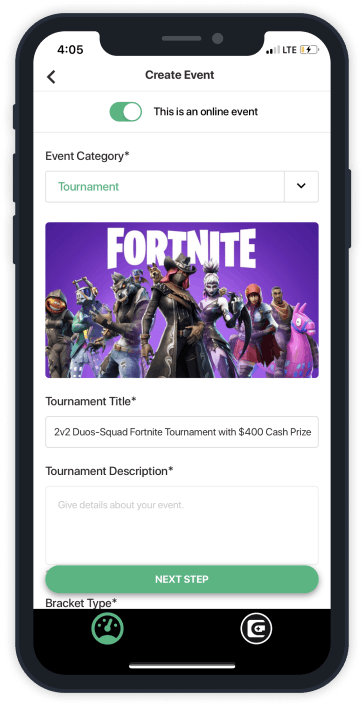 Checklist: Should take you ~5mins or less
Select 'Event Category'
Upload a photo
Enter Tournament Title
Enter Tournament Rules and Details in the Description area
Select Bracket Type
Select Game
Select Platform
Select Date & Time
Cheat Sheet Link: With the below cheat sheet, you can use this as a guide for creating rules for your tournament
Let's start selling tickets
Selling tickets can be a real pain to set-up with other platforms but GosuNow has simplified the process in the below three easy steps:
Ticket steps:
Give your ticket a name
Enter the number of tickets available
Determine and list a ticket price
Note: You also have the ability to sell different types of tickets for your tournament.
Publish your tournament
After creating your tournament you only have one step left: publishing your tournament to the GosuNow Community.
The GosuNow Community has 10k+ gamers waiting to join tournaments for all esports games like Fortnite, Warzone, Super Smash Bros, CSGO, Apex Legends, and many more. So, if you're an esports organization and want a simple yet premium user experience when hosting your tournaments download the GosuNow Organizer now (available on the AppStore or Google Play).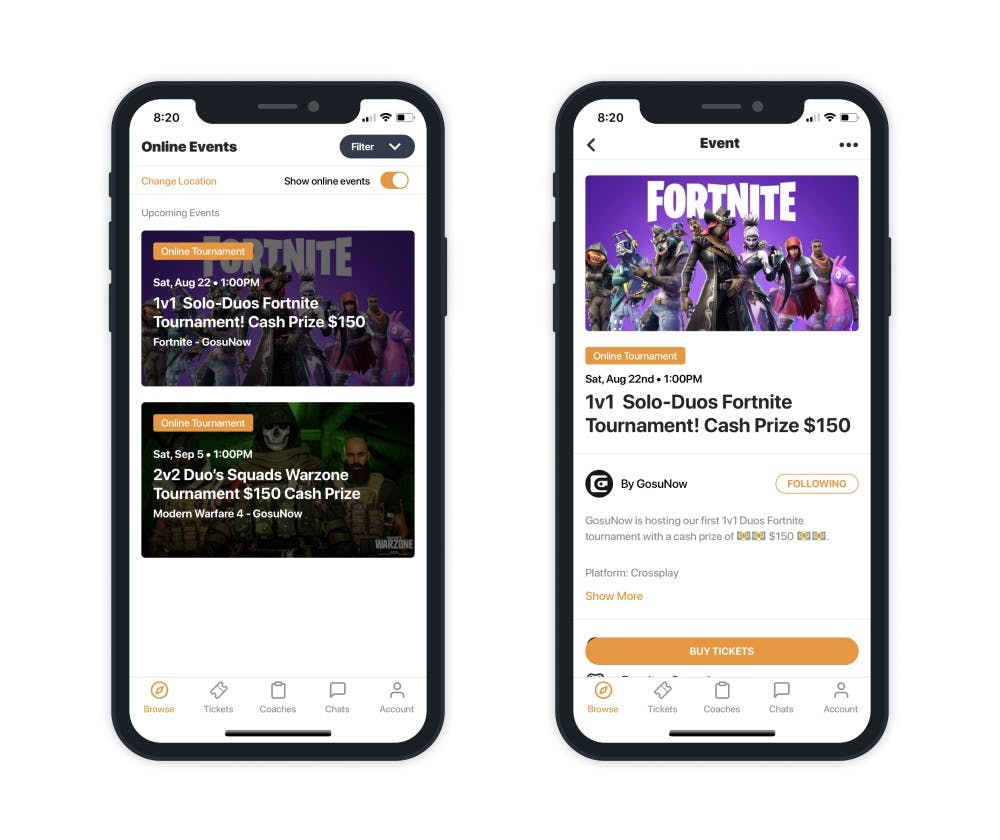 GosuNow
GosuNow is a platform built BY GAMERS // FOR GAMERS.